2. Wearing the wrong shoes on leg day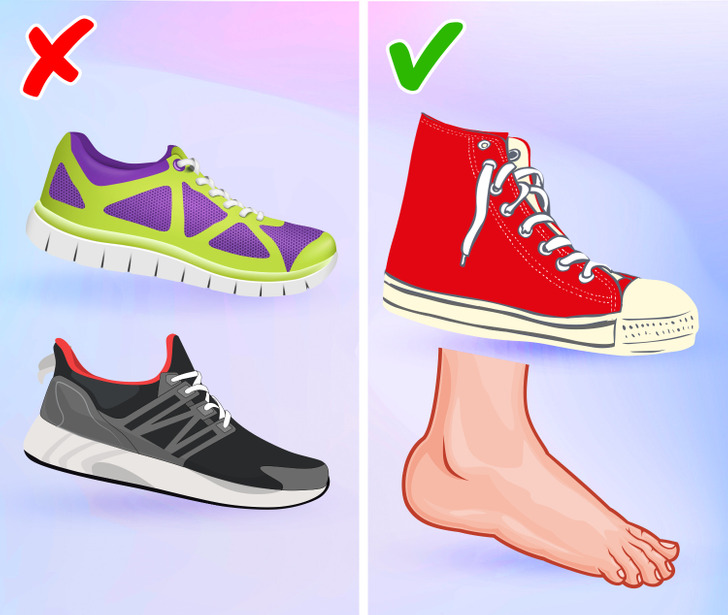 The best shoes you can wear for lifting weights are, of course, weightlifting shoes, like the ones professional athletes wear. However, a flat sole shoe will do if you don't have them, or you can't spend extra money to get them. Also, barefoot weightlifting has become very popular lately, with its fans saying that it helps with stability and balance.
On the other hand, you don't want to keep your running shoes on while weightlifting. They are great for walking and running, but the gel or air-based sole won't help maintain a balanced footing.