6. You're not getting the best out of lateral raises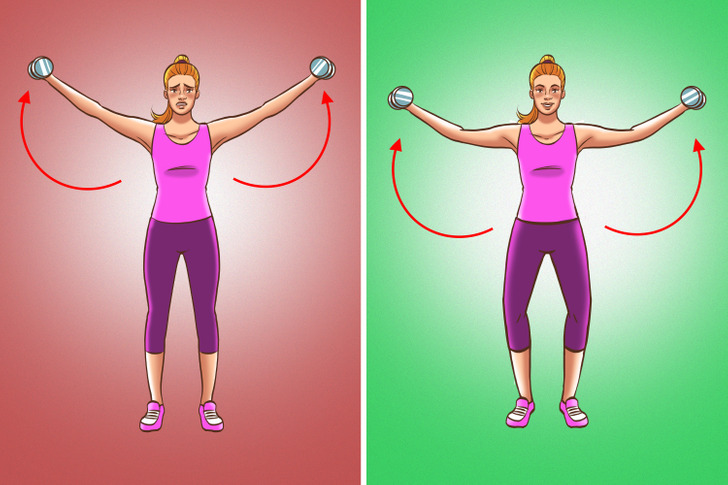 If you think that your body and arms need to be perfectly straight, then you are 100% wrong. Your elbows should be flexed between 20-30 degrees, and you shouldn't lift the weights higher than your shoulders. Your knees should also be flexible and your torso slightly tilted. You should avoid lifting the weights over your shoulders and close to your head, since that will do more harm than good.
Another useful tip would be to pause for a bit when you reach the top of the movement. This small detail will help you shift the focus from the trapezius muscles in your upper back to your shoulders.